VoxelDance and DREIGEIST tackle 3D printed footwear tooling with material by BASF Forward AM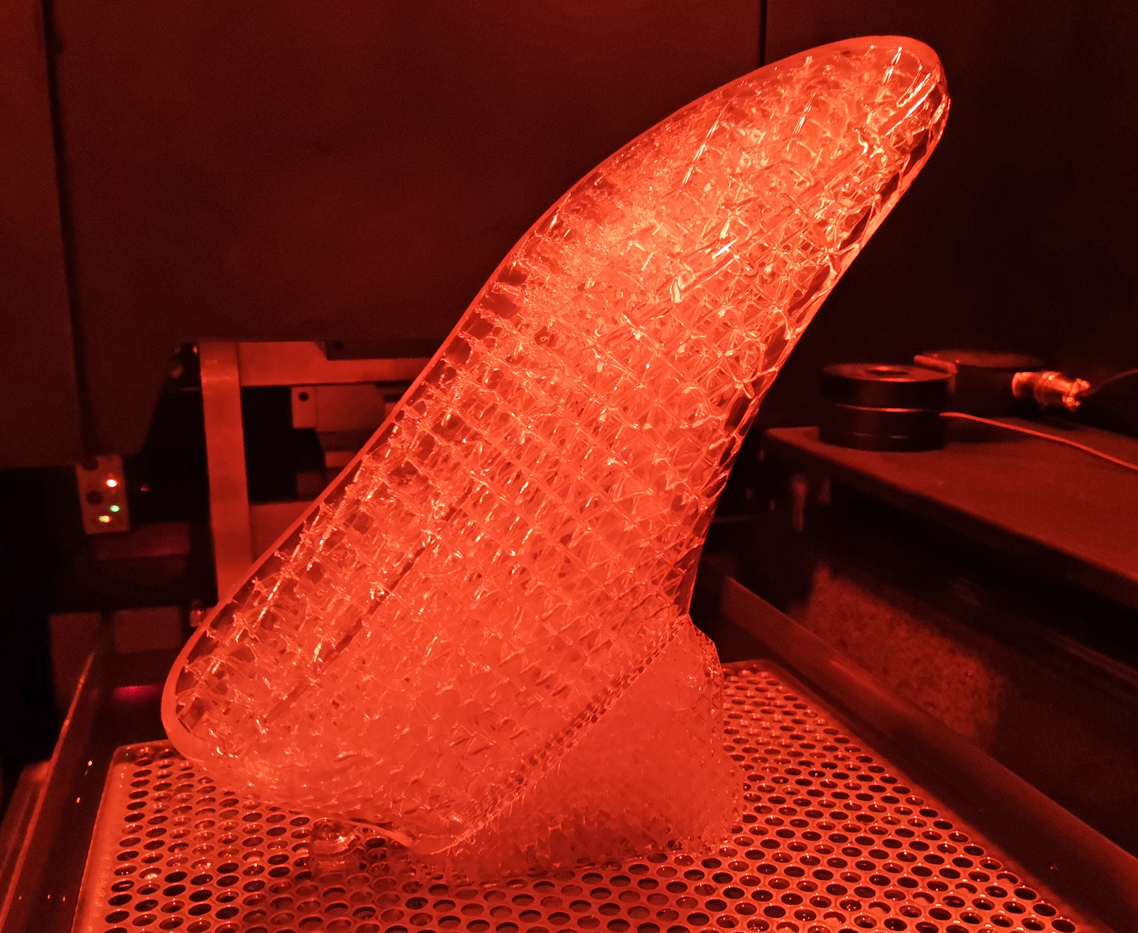 In a recent pilot project, VoxelDance have partnered with DREIGEIST to illuminate the potential of 3D printing in streamlining production in the footwear industry.
Being first touchpoint for the EMEA activities of VoxelDance, DREIGEIST distributes Voxeldance software products, acts as the first responder for technical support, and offers a variety of hands-on application training programs for re-sellers and end-clients alike. As DREIGEIST is also actively involved in the distribution and technical support for the advanced photopolymer materials by BASF Forward AM (Ultracur3D®), it was a natural thing for the project to pop up on the Nuremberg developer´s desk.
For a recent application conducted by BASF Forward AM, DREIGEIST used a UnionTech Pilot 250HD SLA printer running Ultracur3D® RG 35 photopolymer resin to 3D-print a variety of specialty lasts. An overview of the results and outlooks have been published by BASF Forward AM and can be found here: https://forward-am.com/use-cases-and-whitepapers/mold-and-last/
So-called "shoe lasts" are used for both manufacturing and repairing shoes - they are usually made of polyethylene or hardwood. Their form, which resembles that of a human foot, has remained largely unchanged for centuries - until now. Using the structures module within the VoxelDance Additive Ultimate software suite, the DREIGEIST team managed to dramatically reduce material consumption and printing time by replacing the massive traditional geometry by a hollowed out and structurally reinforced derivative while maintaining full dimensional accuracy and the performance of the original mold. The project use case writes, "AM delivers a definitive game-changer here: 3D printing the last cuts the lead time to just 6 to 12 hours. Realized with Ultracur3D® RG 35, post-processing, fine-forming and polishing become simplicity itself. Even drilling and tapping to add holding pins or hinges is easy and rapid."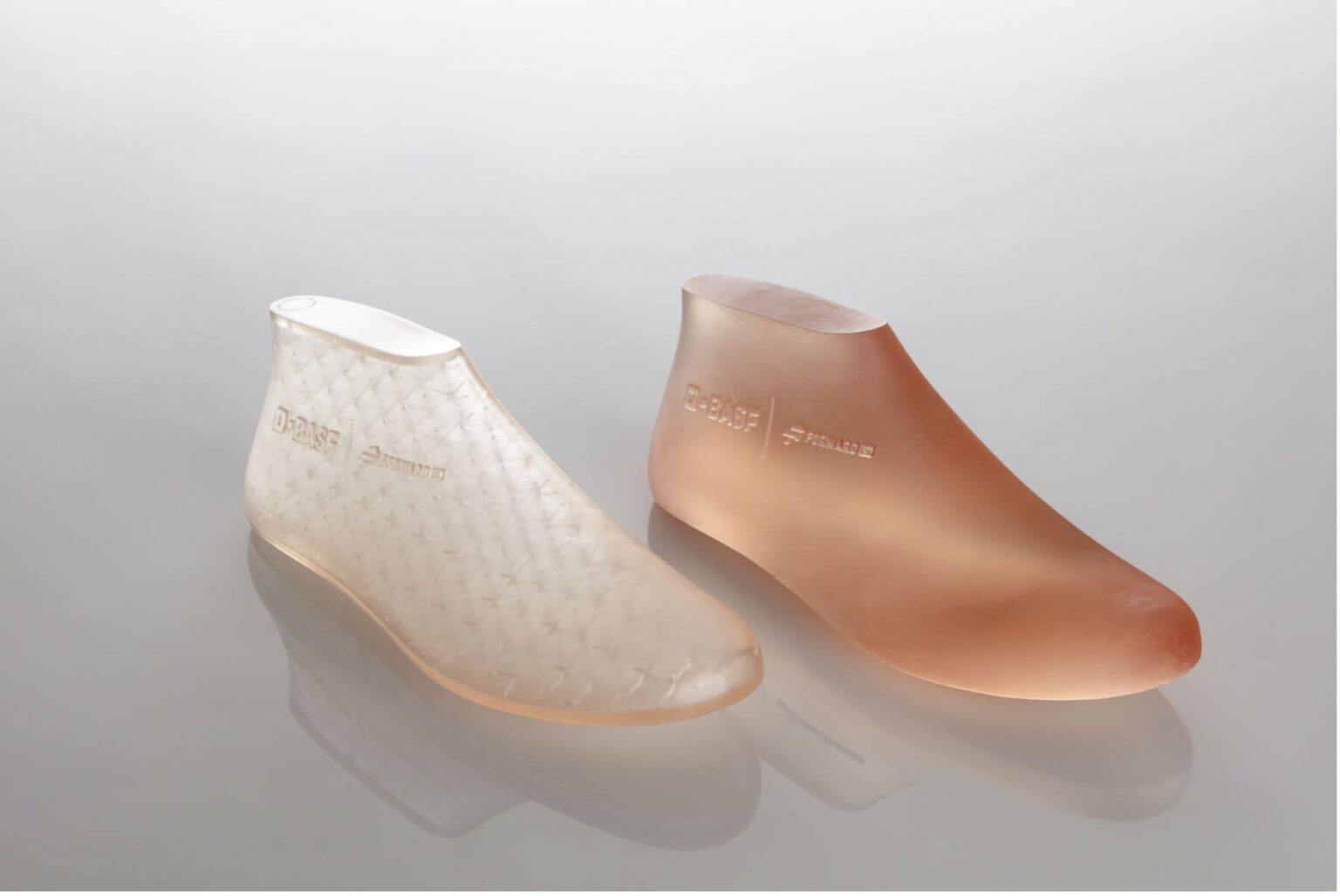 Image: 3D printed shoe last variants – hollow vs. solid. Photo via BASF Forward AM
Additive manufacturing for footwear tooling Footwear tooling suppliers often face a whole host of hurdles when manufacturing their lasts using conventional production methods. As well as limitations in geometries, OEMs are forced to develop a whole new model prototype for each style in several sizes, which can be both costly and time-consuming.
With the rapid prototyping and design iteration capabilities of 3D printing, these lead times and operational costs can be kept to a minimum. There is also the issue of IP protection, which can be difficult to ensure when a proprietary design is being transported from point to point in the global supply chains of today. With additive manufacturing, these supply chains can be condensed into a more local region, or even in-house for maximum safeguarding. This also has the added benefit of significantly reducing greenhouse gas emissions from a lack of transportation.
The whitepaper published by Forward AM adds: "Applying AM technology to lasts brings a further decisive competitive advantage: Footwear manufacturers usually have to produce and store lasts in every single shoe size, resulting in a major warehousing headache. Migrating to AM takes storage digital and makes costly warehousing obsolete."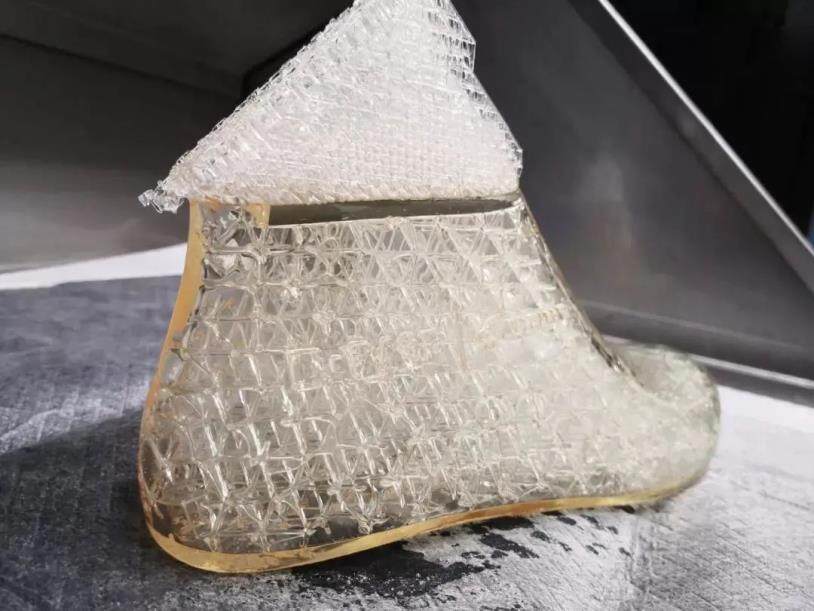 △ the final successful printing, the shoe last printed with support
With the benefits of VoxelDance Additive the 3D printed last builds were prepared exclusively using the VoxelDance Additive data preparation software.
Beyond just slicing and support generation functionality, the program allows for on-the-fly part editing and STL model repair, ensuring smooth surfaces and higher print success rates.

Key to this particular build was VoxelDance Additive's lattice infill structure functionality, which enables users to hollow a part out and replace its internal volume with a lattice. The feature can be used to automatically reduce internal material consumption as well as print times, resulting in further cost and lead time reductions.

Finally, the shoe lasts were sliced using the software's adaptive slicing abilities. The approach works to restore the shape of the sliced model with Z-axis compensation in mind, meaning it enhances the print speed of the build while maintaining part precision.
△a video of how this shoe last is processed with the entire workflow of 3D printing data preparation done by Voxeldance Additive before actual printing.