Partner Story: VoxelDance helps TPM3D significantly enhance printing efficiency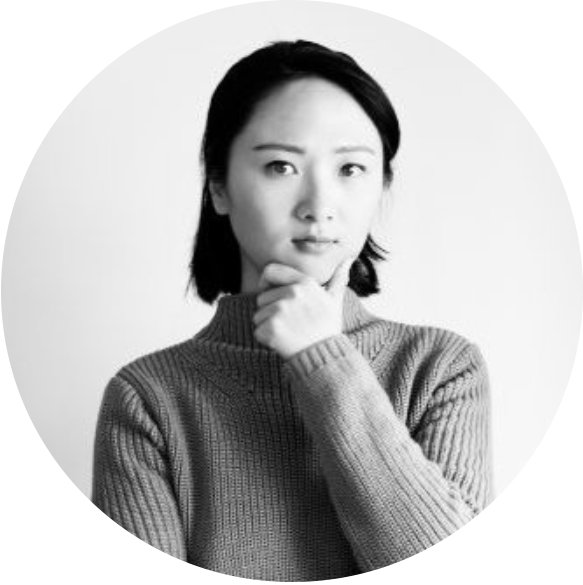 Constance Xu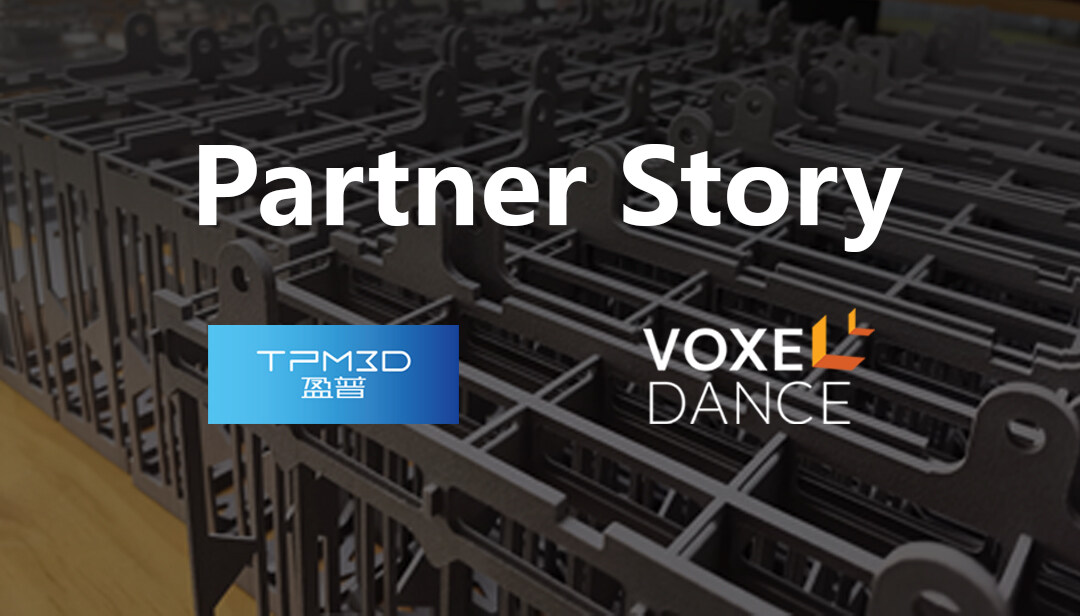 ​
TPM3D is a 3D printer equipment manufacturer that has been engaged in industrial 3D printing business for more than 20 years, and is committed to the 3D printing technology of selective laser sintering (SLS).
In order to further optimize the printing speed and quality of TPM3D'S SLS printer, TPM3D and VoxelDance signed a strategic cooperation agreement and introduced our Voxeldance Additive as a data preparation software solution into its entire printing process.
Voxeldance Additive provides SLS printing solutions, including: 3D model import, repair, orientation optimization, 3D nesting, slicing, hatching etc. Its efficient kernel algorithm and user-friendly interface significantly improved the workflow from all aspects.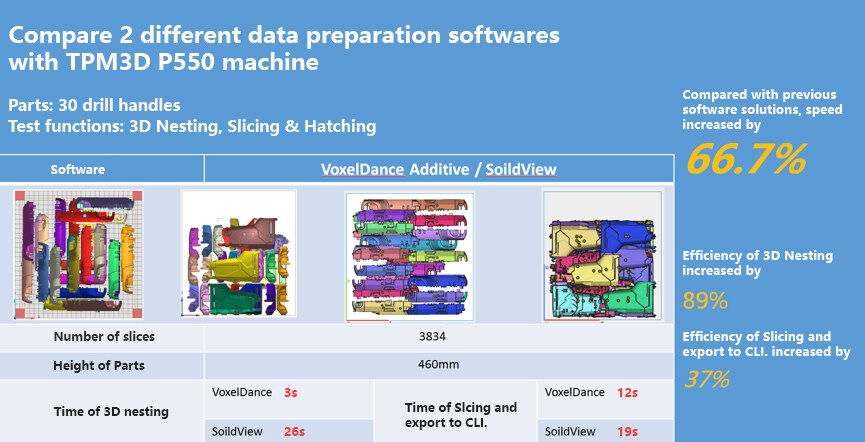 The picture by TPM3D, that shows a comparison sheet of 3D nesting, slicing and hatching speed between Voxeldance Additive and the software solution they previously used.
The VoxelDance team led by Dr. Zhang comprises of a group of lovely people that not only have great passion but also with leading technology. We have witnessed the rapid growth of VD over the past few years They never stopped enhancing the algorithms and overall performance of VD. The spirit of VD team really made us confident with this partnership in the long run. Without a doubt TPM3D will promote VD products to more of our users.
——Zhao Luan, TPM3D, Chairman
In addition, the open parameter settings of Voxeldance Additive allow R&D technicians to customize path planning in the slice module.
Slicing module functions include:
• Identify the various properties the part, such as: small features, joint connections, holes and slots, etc.
• Custom scan order, laser power, filling parameters, etc.
• Fast iteration and save the optimal laser scanning parameters as a script for end user.
Now TPM3D has widely used Voxeldance Additive for data preparation in SLS printing projects, including a classic project recently - printing battery holders of new energy racing car. With the in-depth cooperation between TPM3D 3D and VoxelDance, Voxeldance Additive software will be maturely applied to a wide range of applications and provide users with more efficient SLS 3D printing solutions.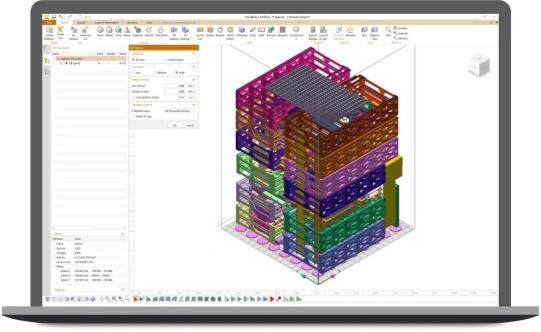 Project Name: battery holders of new energy racing car
Data Preparation Software: Voxeldance Additive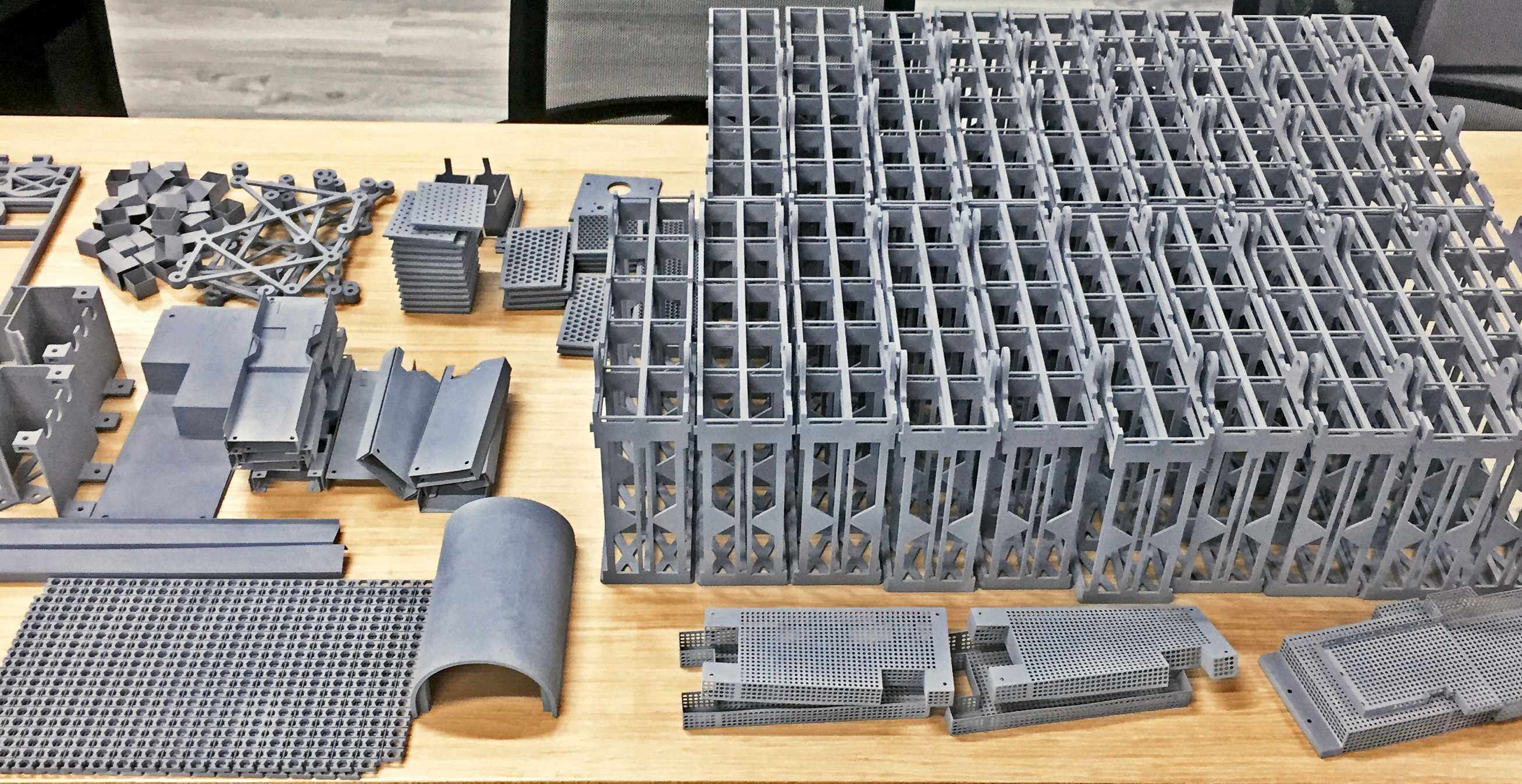 SLS Printing Parts: battery holders of new energy racing car
Printer: TPM3D S360
Material: flame retardant nylon