VoxelDance Highlights @ Shenzhen Formnext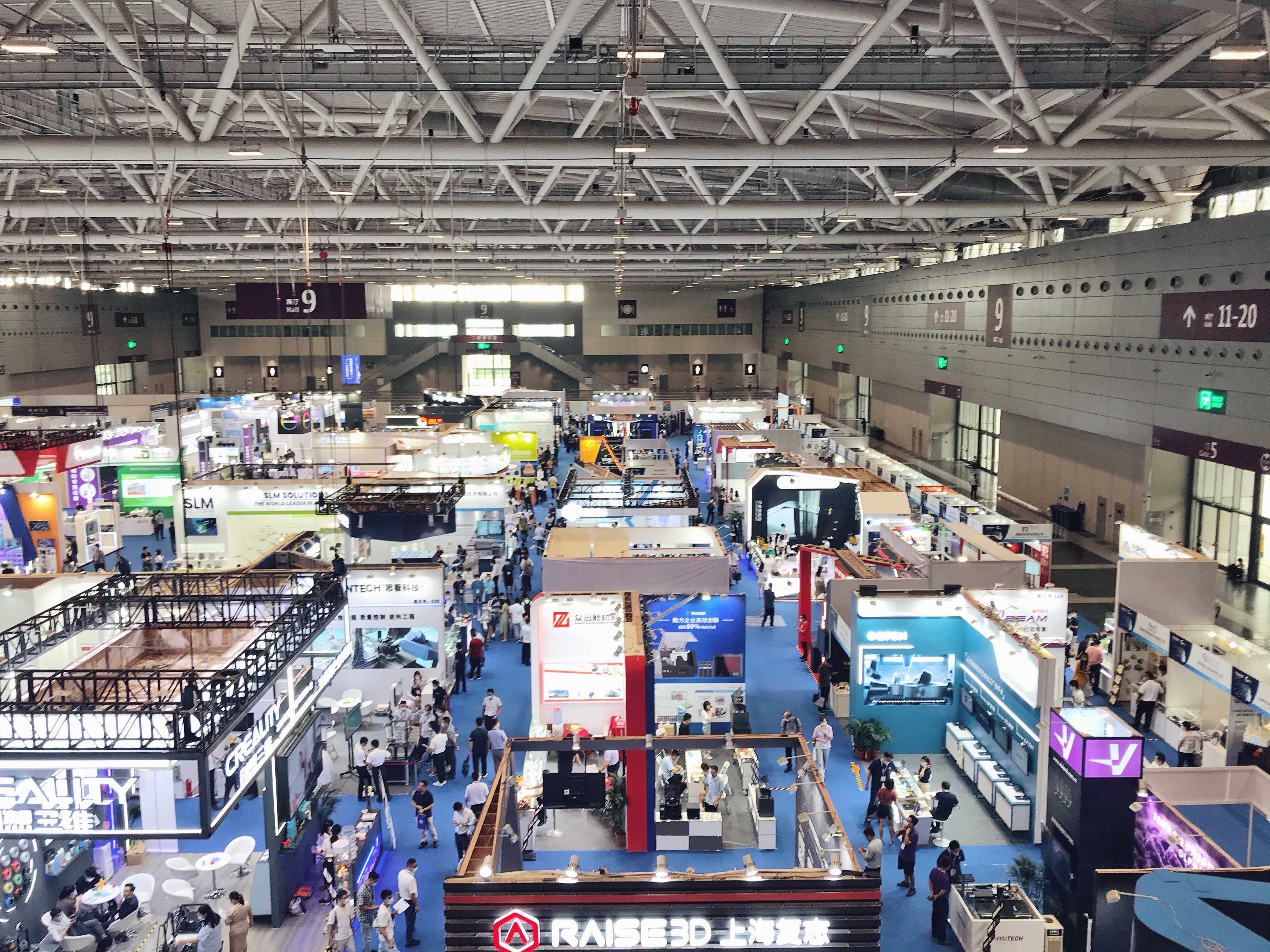 On September 11, 2021, the first Formnext+PM South China ended successfully. VoxelDance was happy to communicate with friends and visitors at the exhibition, showing our digital additive manufacturing software solutions and application cases, and looking for new opportunities in Shenzhen, a market with more desktop players .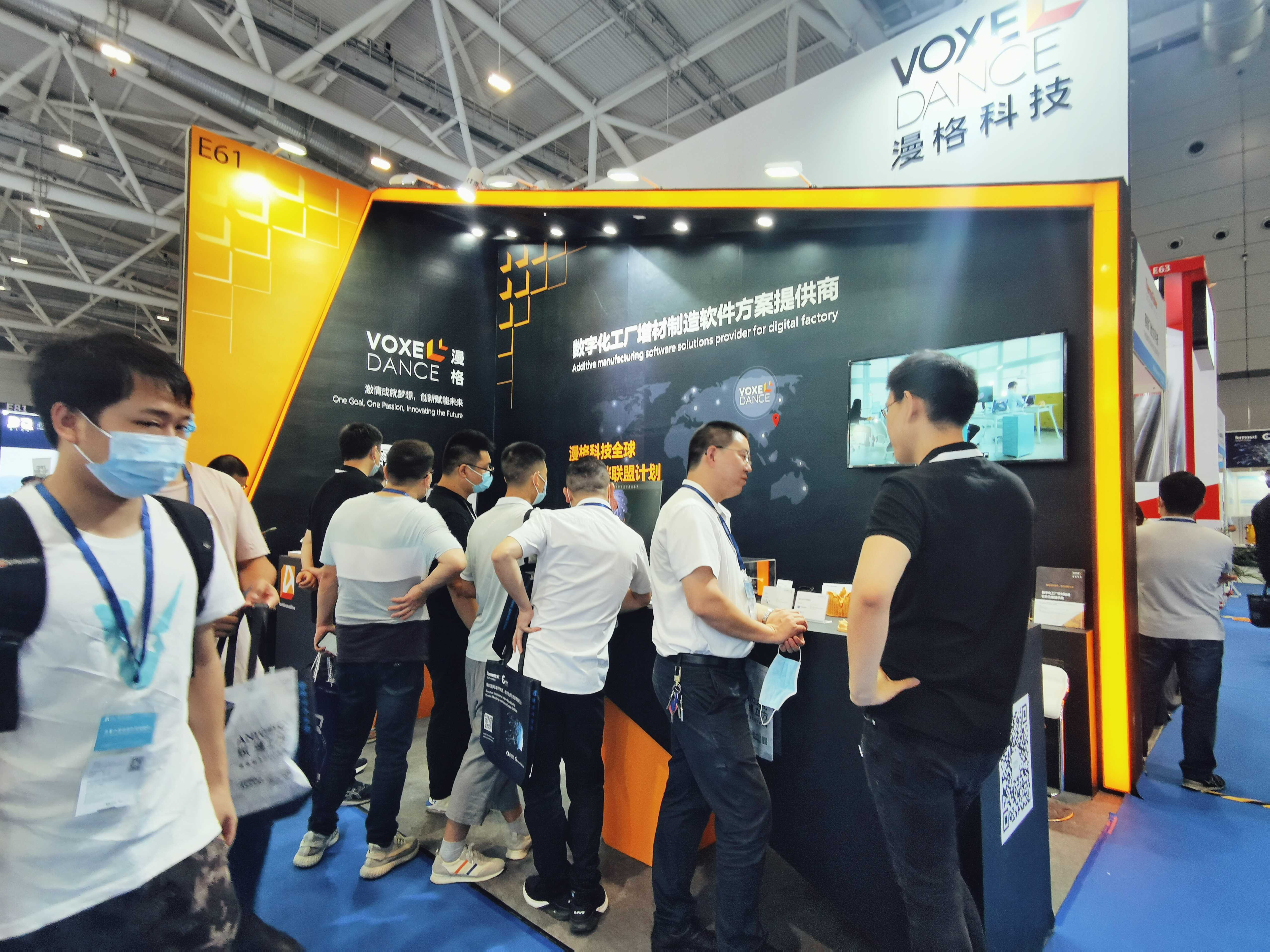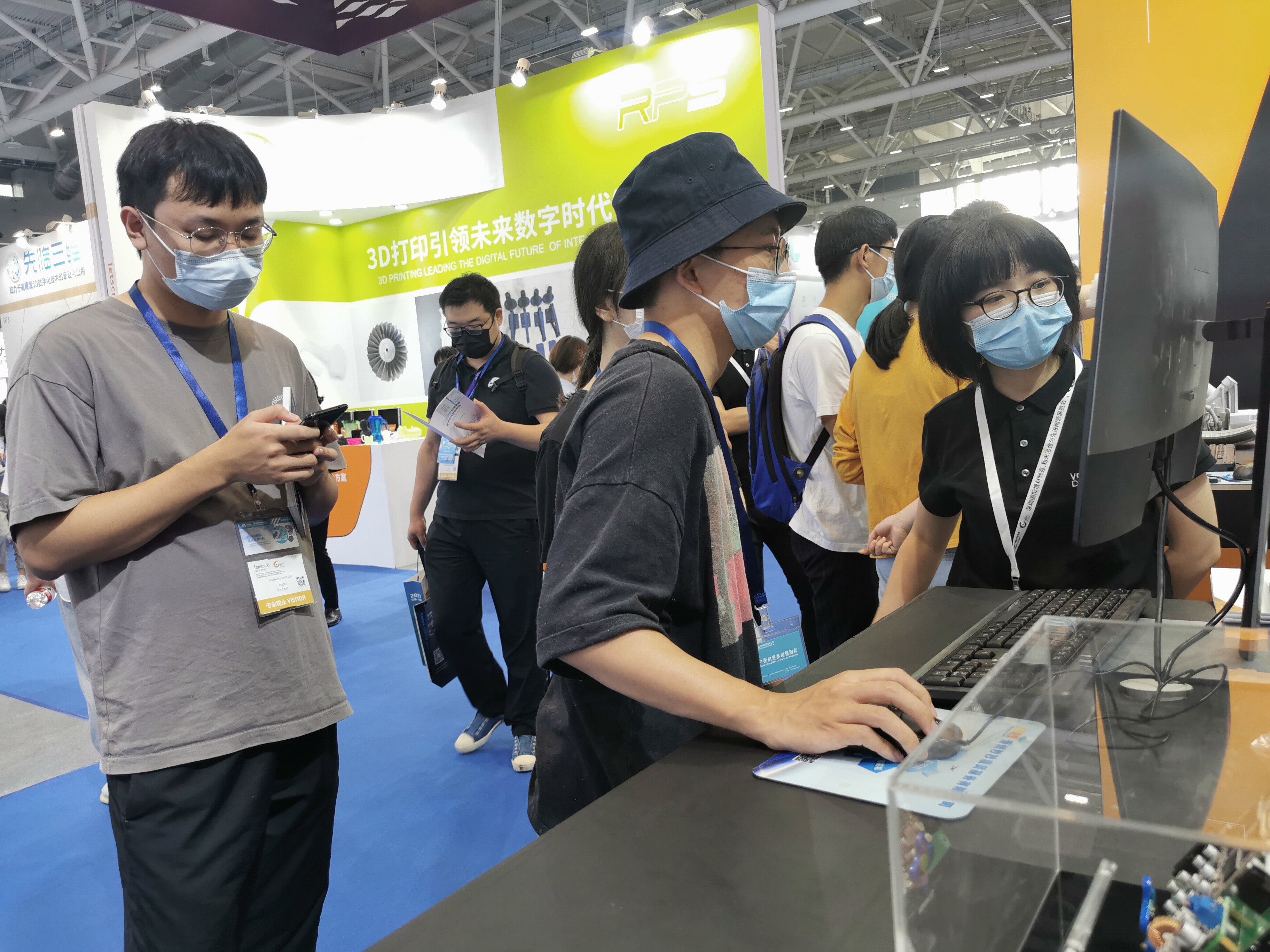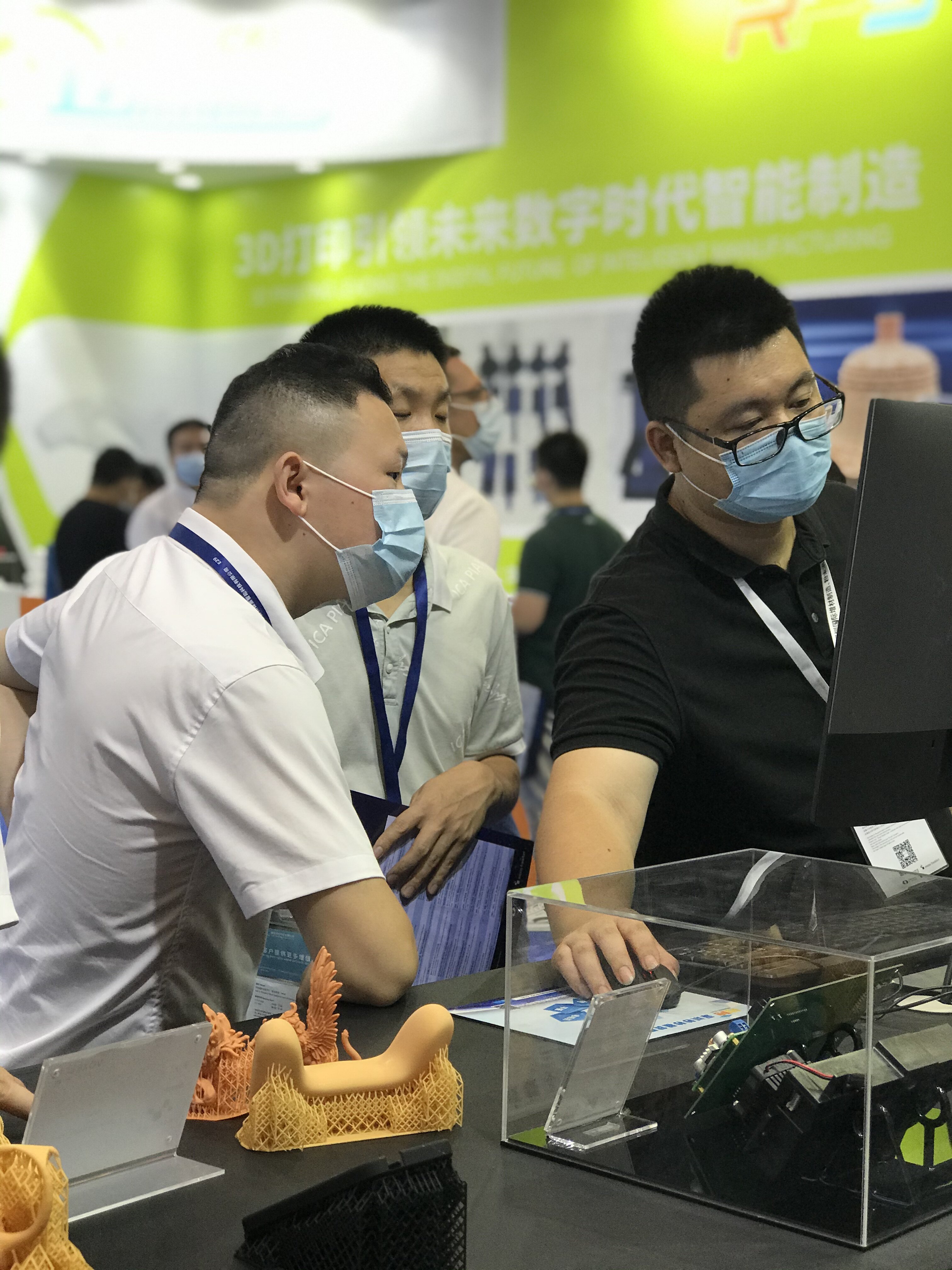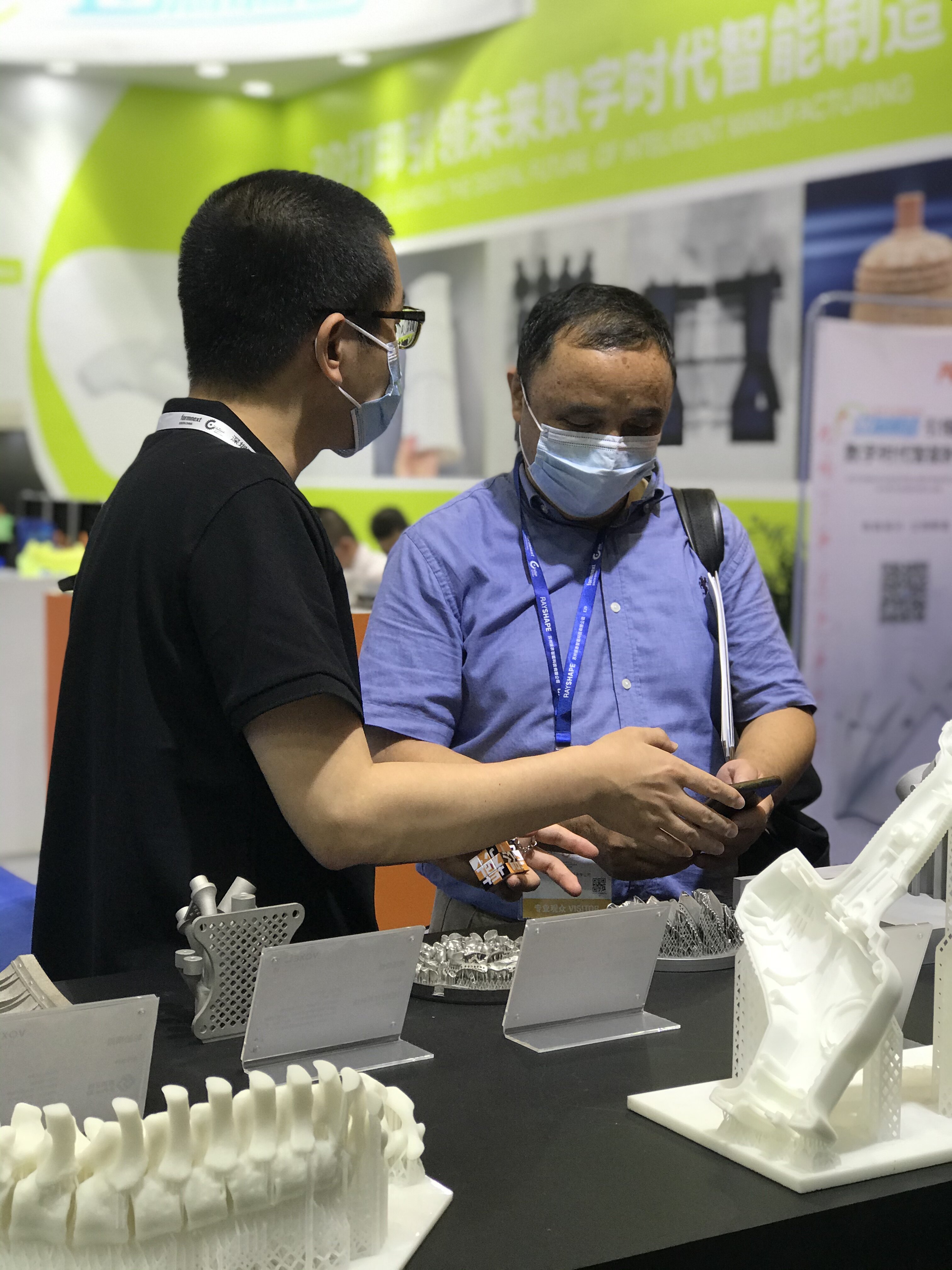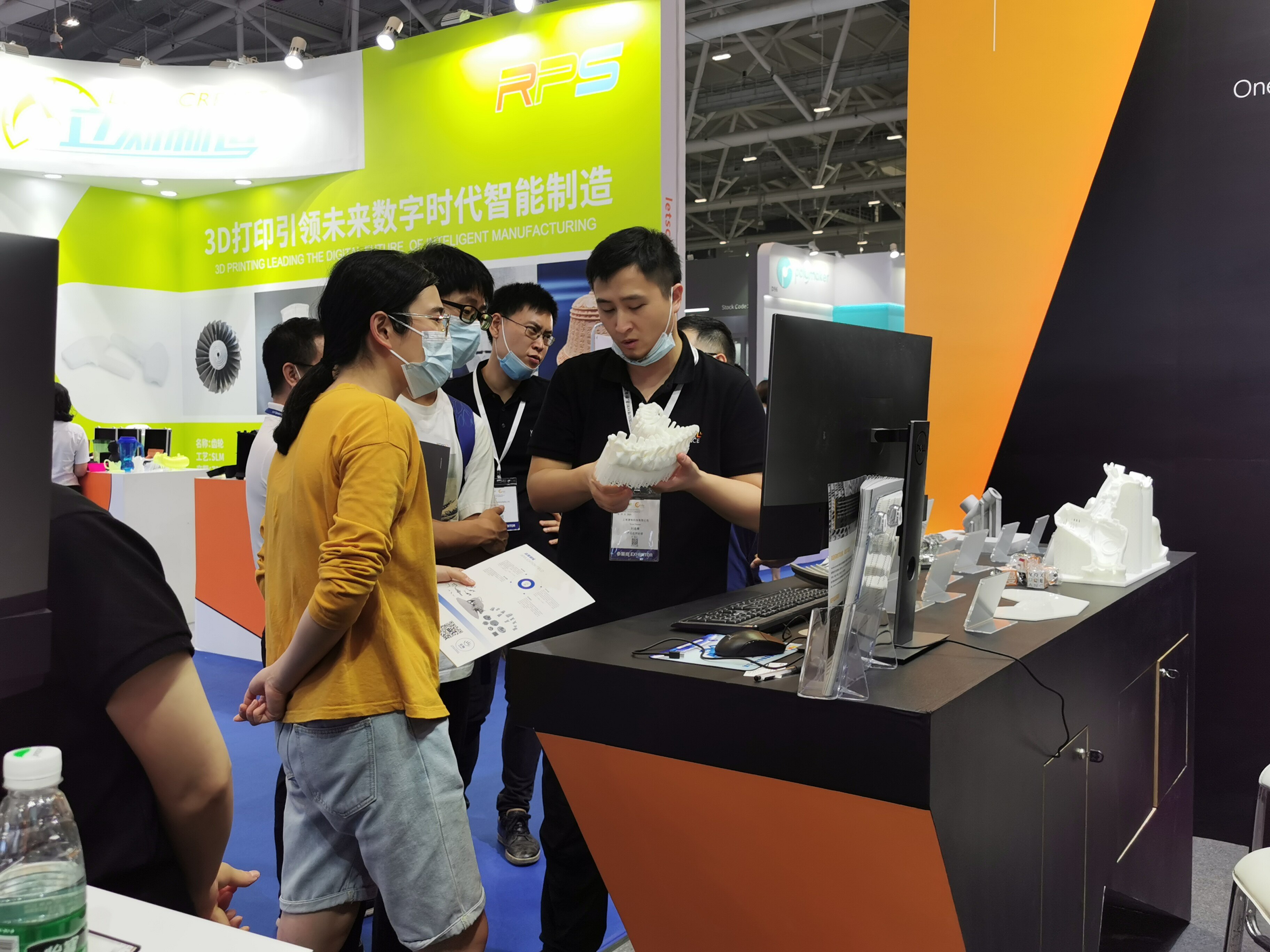 Our Products
VoxelDance has brought two major softwares: VDA (Voxeldance Additive) 3.0 and VDT (Voxeldance Tango). Audiences can use our software on site, enjoy the latest software features, and communicate face-to-face with engineers.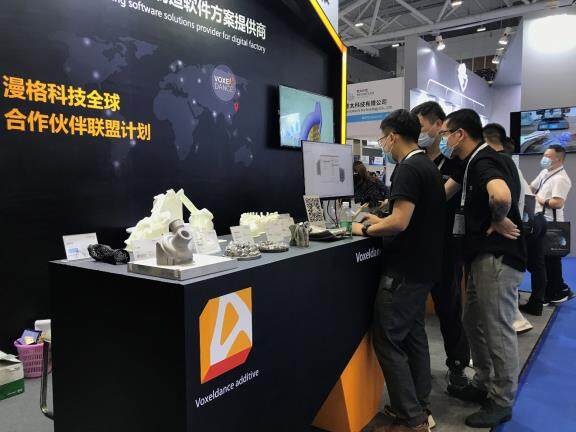 As a professional industrial-grade 3D printing software, VDA (Voxeldance Additive) has been upgraded to version 3.0, along with the updated and iterative VDK3.0 geometry engine, which can bring up to 10 times the performance improvement.
The optimization and expansion of multiple functions make VDA3.0 apply to more vertical printing fields, including industry, molds, automobiles, and aerospace, in addition to dental, medical, and shoe mold applications.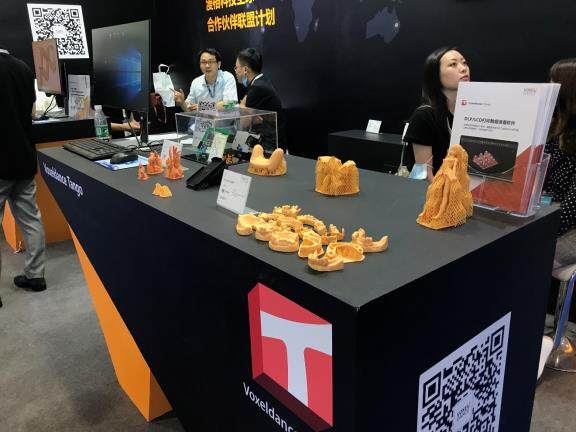 VDT (Voxeldance Tango) is the latest professional 3D printing software for DLP/LCD printing technology. In just a few months after the release, it has established partnerships with many DLP/LCD printer manufacturers, including: Prismlab, Nova3D, Uniz, Zerone3D and Ruitong, etc. Thousands of users have tested and used VDT (Voxeldance Tango), which has been widely praised on the Voxeldance Tango facebook group.
Now Voxeldance Tango is looking for more partners, including DLP/LCD printing control solution providers and printer manufacturers, to connect slicing data with their machine, and finally realize the end-to-end printing process from data preparation to printing.
Recruit VoxelDance Global Partners Programs
VDA (Voxeldance Additive) is looking for global partners. We have set up 6 different partner programs according to your different business models, including authorized partners, premier partners, premier plus partners, distributor partners, and development partnership, integration partnership.
For more information, please refer to VoxelDance Partner Programs.
Choose the partner program that suits your business, and Early adopter enjoys preference in territory.
Publish education plan
The newly released education plan is to provide students or educational institutions with a one-year free, single-user software license for teaching purposes only.
For more information, please check here.
More printed samples
VDA (Voxeldance Additive) application
Rongzhi:Automotive Turbine
Using VDA (Voxeldance Additive) block support. printer: UM250, material: aluminum alloy. This model is light in weight, good in heat dissipation, and has a long service life. It is widely used in the automotive industry.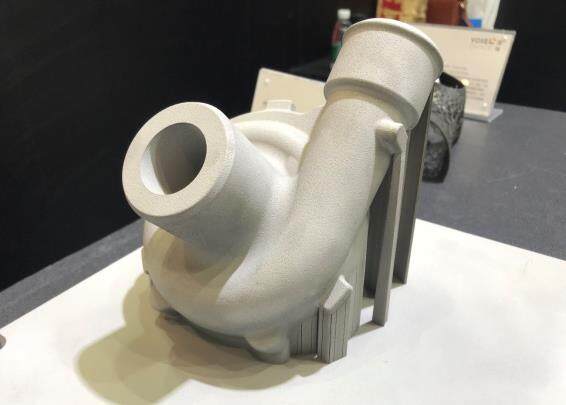 E-plus 3D: Tire mold
Printer: M260, material: die steel. Printing process: Laser selective melting. Sample size: 225*200*35. Printing time: 42 hours. Application field: Mould.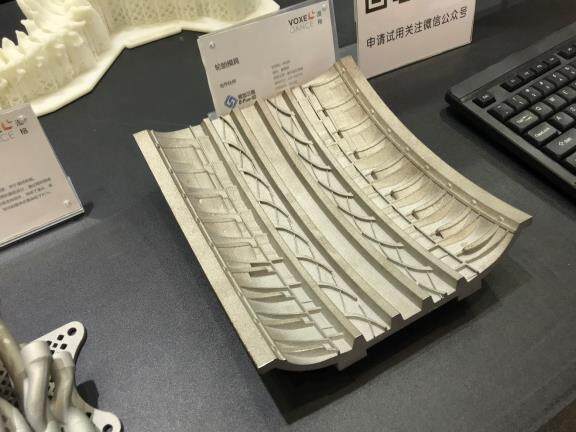 HBD: Hydraulic manifold
Printer: HBD-350. Material: Nickel 718. Model description: Redesigned according to the characteristics of additive manufacturing. With additive manufacturing, the 90-degree angle is reduced to improve fluid loss, eliminate plugs, reduce leakage points, and reduce the overall weight of parts by 81%.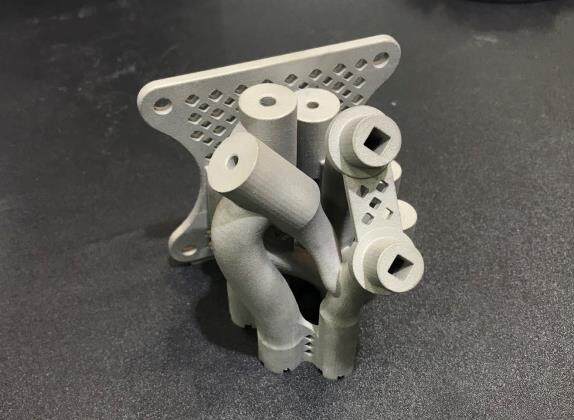 TPM3D: The wrist guards
Printer: TPM3D P360. Material: Precimid 1180 BLK. Model description: instead of traditional plaster, accurate data on the wrist is obtained through a 3D scanner, and design a protective gear that fits human forearms, wrists and palms. With the excellent strength and toughness of nylon 11 material, as well as good durability, printing Customized, breathable, and functional wrist protectors are developed to improve the adaptability to the human body and the comfort of wearing.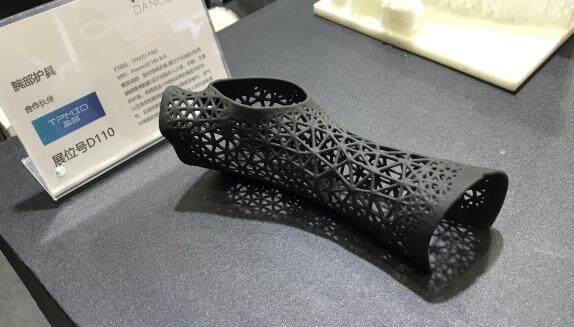 Riton: Dental stent
Printer: DUAL-150 dual laser printer. Material: Cobalt Chrome Alloy. Model description: Oral medical treatment / high efficiency and precision.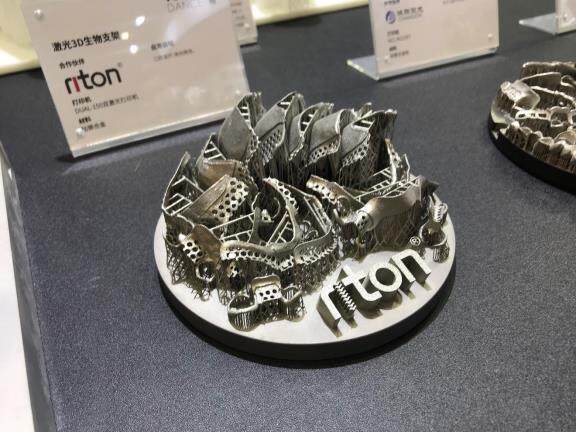 Chamlion Laser: Cobalt-Chromium Crown Bridge and Stent
Printer: NCL-M2150T. Material: Cobalt Chrome Alloy. Model description: Used for making crowns, bridges, brackets, etc. in the oral medical.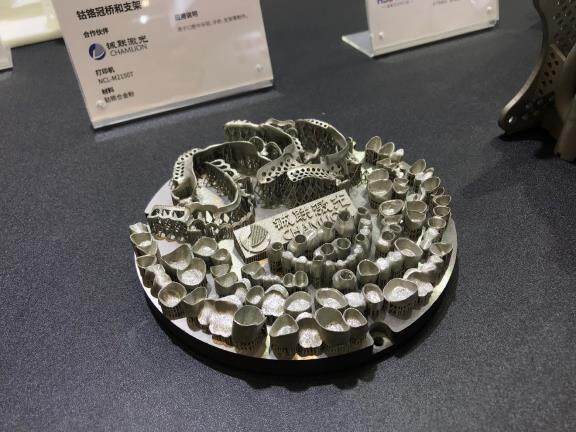 Shanghai Digital Manufacturing Co., Ltd: Drill shell
Printer: SLA 3D printer. Material: photosensitive resin. Model description: For small molds, the cost and cycle are not easy to satisfy customers. Especially for some consumer electronic products, the market cycle seriously affects product profits. 3D printing molds are extremely cost-effective, especially suitable for verification and testing of appearance and assembly. If you are not satisfied with the previous design, you only need to adjust the STL file and 3D print again. Printing can speed up the production of models and accelerate the production cycle of products.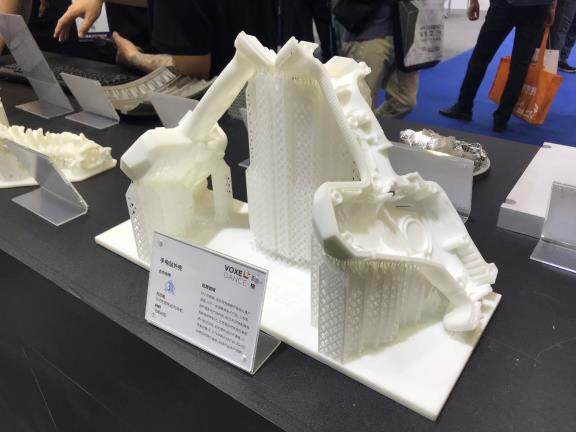 Image Medraw Technology (Shanghai) Co., Ltd.: Scoliosis model
Printer: lite600. Material: DSM Evolce128. Model description: The patient is technically born with scoliosis and requires surgery to correct it. This printing model helps doctors discuss preoperatively, rehearse the surgical plan, and further evaluate the feasibility and risk of the surgical plan.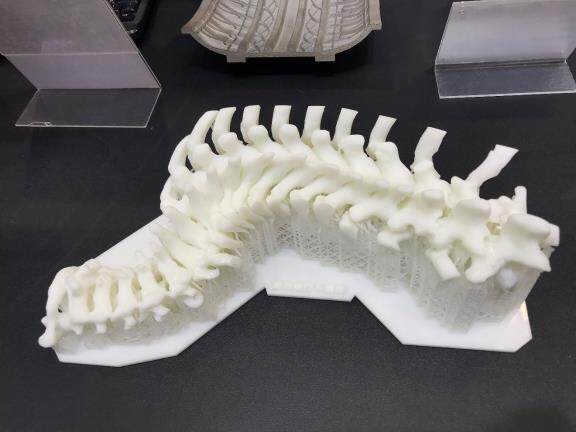 VDT (Voxeldance Tango) application
Prismlab: Fixed, active, planting model
Printer: RP-400D-ALH-1, material: TZ06Y. Model description: Instead of the traditional dental plaster model, promote the digital transformation process of the dental.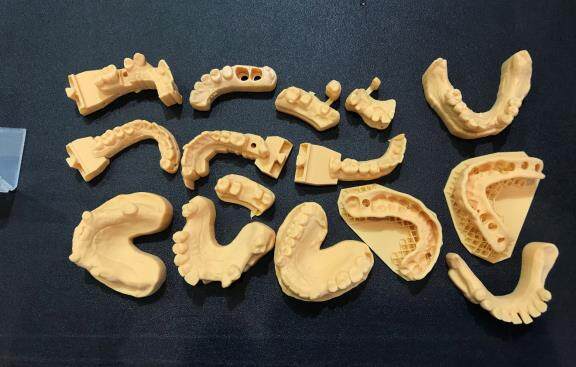 NOVA 3D: Lcd printing Garage Kit
Printer: NOVA Whale 2, Material: 1024 imitation red wax. Model description: 3D printing prototype for testing, reduce costs.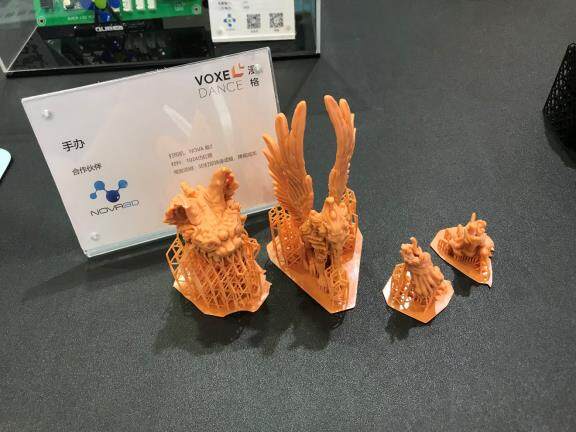 J. H. TECH.ELECTRONIC (GZ) LTD: Linear forming optical module
The optical module provided J. H. TECH.ELECTRONIC (GZ) LTD supports the slice data of Voxeldance Tango and is one of our current 3D printing solution partners.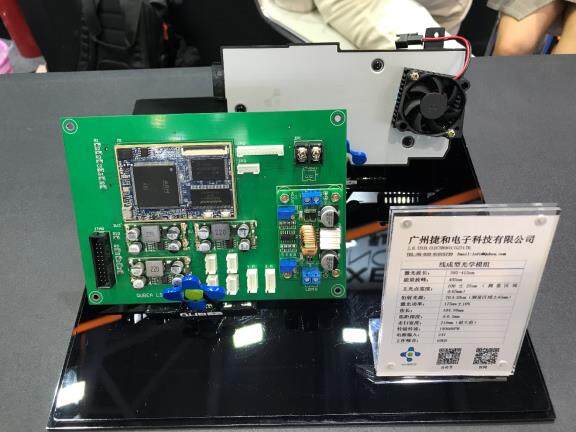 Other DLP printing Garage Kit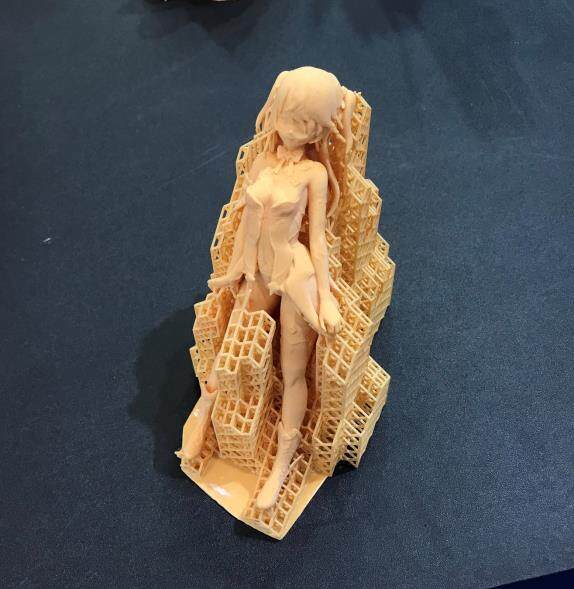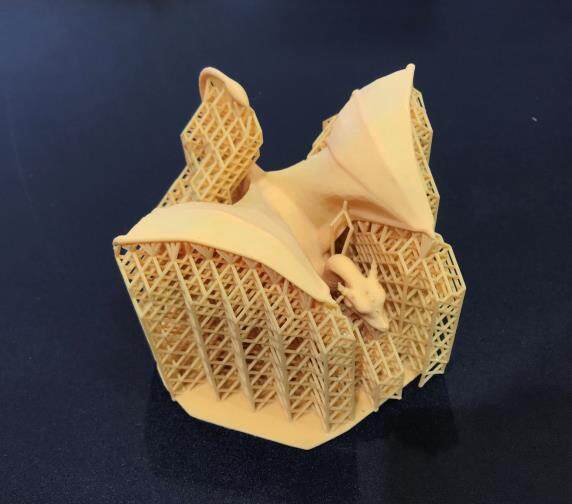 Finally, thank you all for your attention to VoxelDance, and thank Formnext for providing a platform for on-site communication. See you next time!