Prismlab - VoxelDance automate dental digital production together
Prismlab China Ltd. (referred to as Prismlab), starting in 2005, is a high-tech enterprise specializing in the research and development of 3D printing technologies. It has a number of 3D printers used in various fields, as well as a number of customized resin materials jointly developed with German chemical industry giants ----- German BASF. Prismlab integrates R&D, sales and services, and the products are sold in more than 50 countries and regions in the world.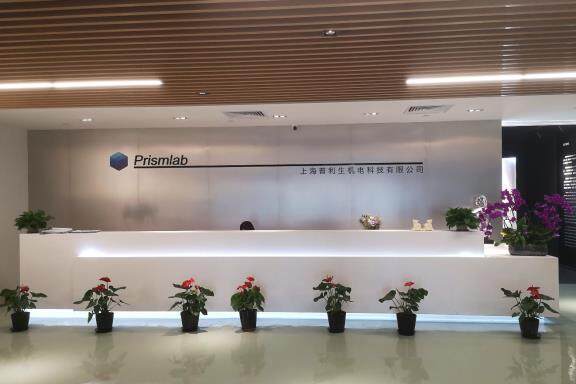 At present, Prismlab is focusing on the market application of Digital Dentistry. By building a digital dentistry platform, consists of 3D printing + high-performance material, it has deeply developed the ecosystem of digital dentistry.
With the in-depth exploration in dentistry solutions, Prismlab increasingly needs an efficient 3D printing software solution that can be highly integrated with its digital solutions. As one of the few industrial-grade 3D printing software solution providers in the Chinese market with independent research and development capabilities, VoxelDance is undoubtedly the best partner of Prismlab.

In 2021, for DLP/LCD printers, VoxelDance launched a new 3D printing data preparation software, Voxeldance Tango. The developers of VoxelDance worked closely with Prismlab application engineers to provide Voxeldance Tango with Prismlab star printer RP-400 as a total solution for dental digital production to the market.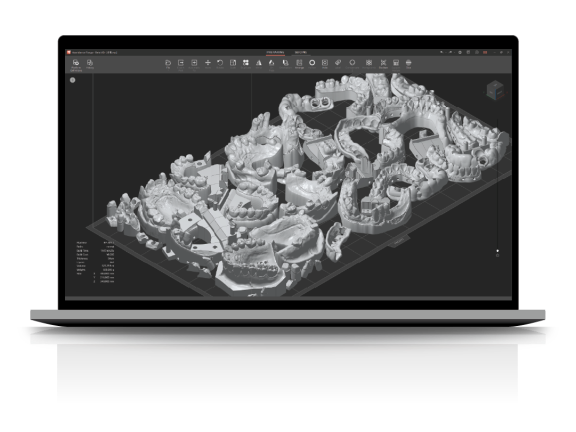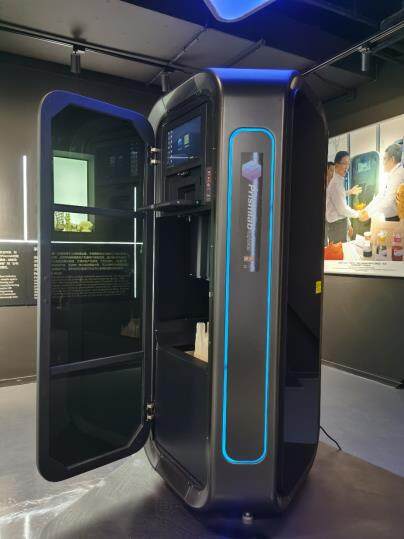 The picture above shows the printer RP-400, which has powerful performance and won the German IF Design Award. Equipment advantages:
1. Large printing platform, and high precision
2. High degree of automation, automatic separation of model and platform
3. 99% printing success rate by avoiding models drop from the board.
4. No release liner
Voxeldance Tango is equipped with the industrial-grade geometry engine VDK 3.0 independently developed by VoxelDance. The optimized data preparation workflow can save 2-3 operating steps, about 10 minutes, which greatly improves the Prismlab SMS (sub-pixel micro Scanning) 3D printing digital manufaturing efficiency.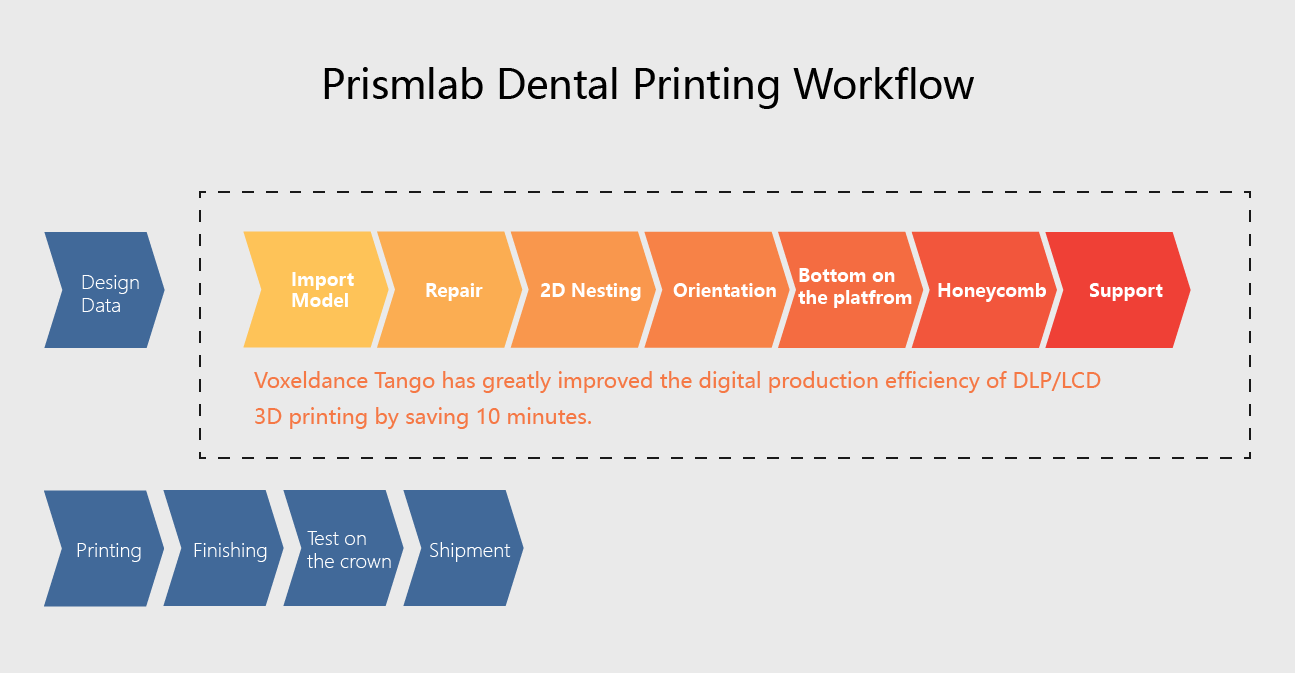 "Compared with other 3D printing software in the market, Voxeldance Tango is more in line with the needs of dental applications. It's simple and easier to use for the beginners. The future can be expected."
------ Sales engineer, Liang Hanjun
The advantages of Voxeldance Additive software in Prismlab LCD dental digital production mainly include: stability, high efficiency and high automation.
1. Add support with one click. The V-support of Voxedance Tango is a kind of scaffolding structure support, which is more reliable than ordinary column supports and is easy to remove.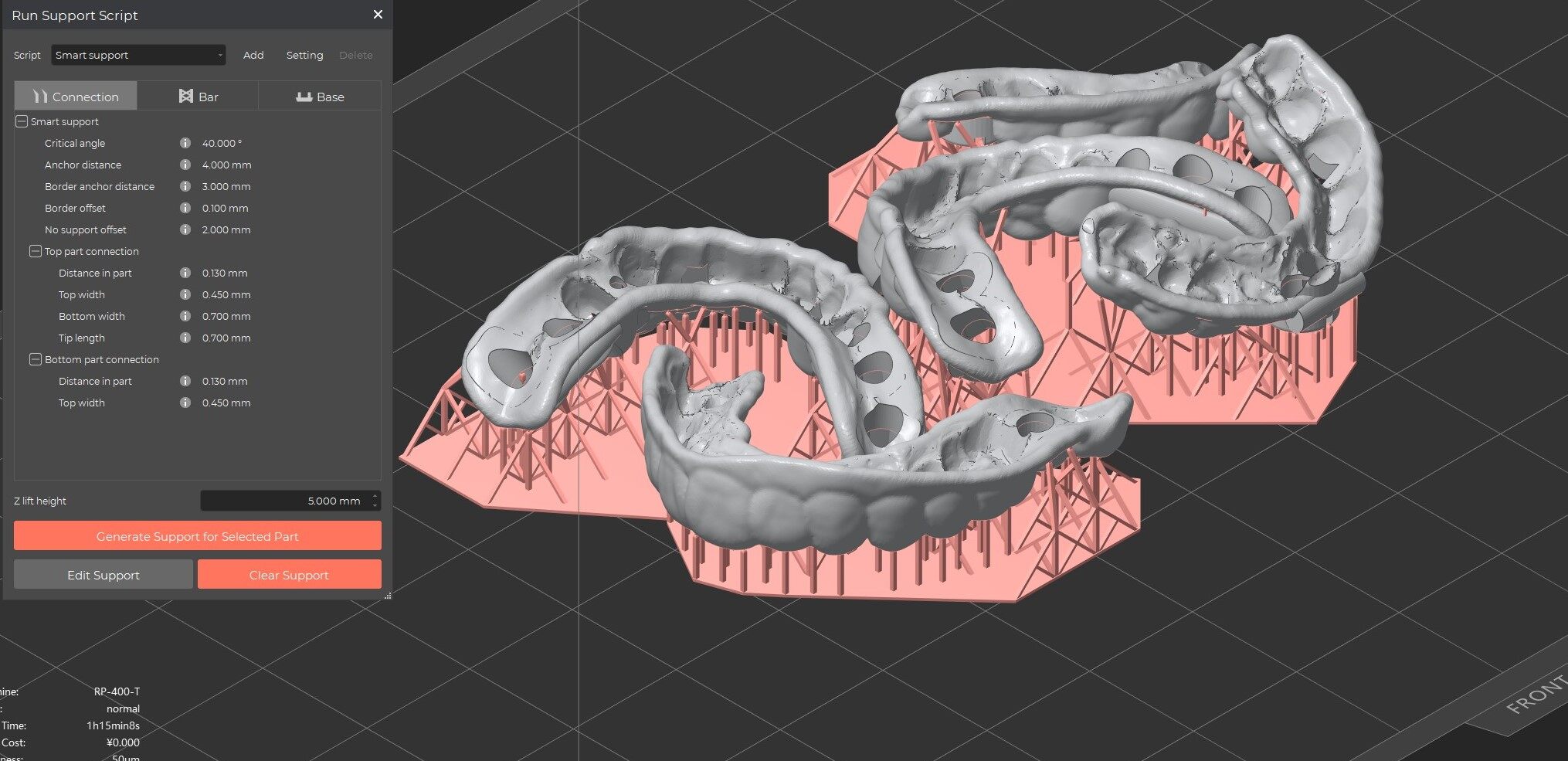 2. One-click adding honeycomb structure, which not only saves printing materials, but also improves the structural strength of parts.
3. One-click cutting and attach parts to platform bottom. Use the section preview function on the side of VoxelDance Tango to quickly cut parts, automatically delete unnecessary shells, and attach parts to the bottom. Reduce tedious manual operations and save labor costs.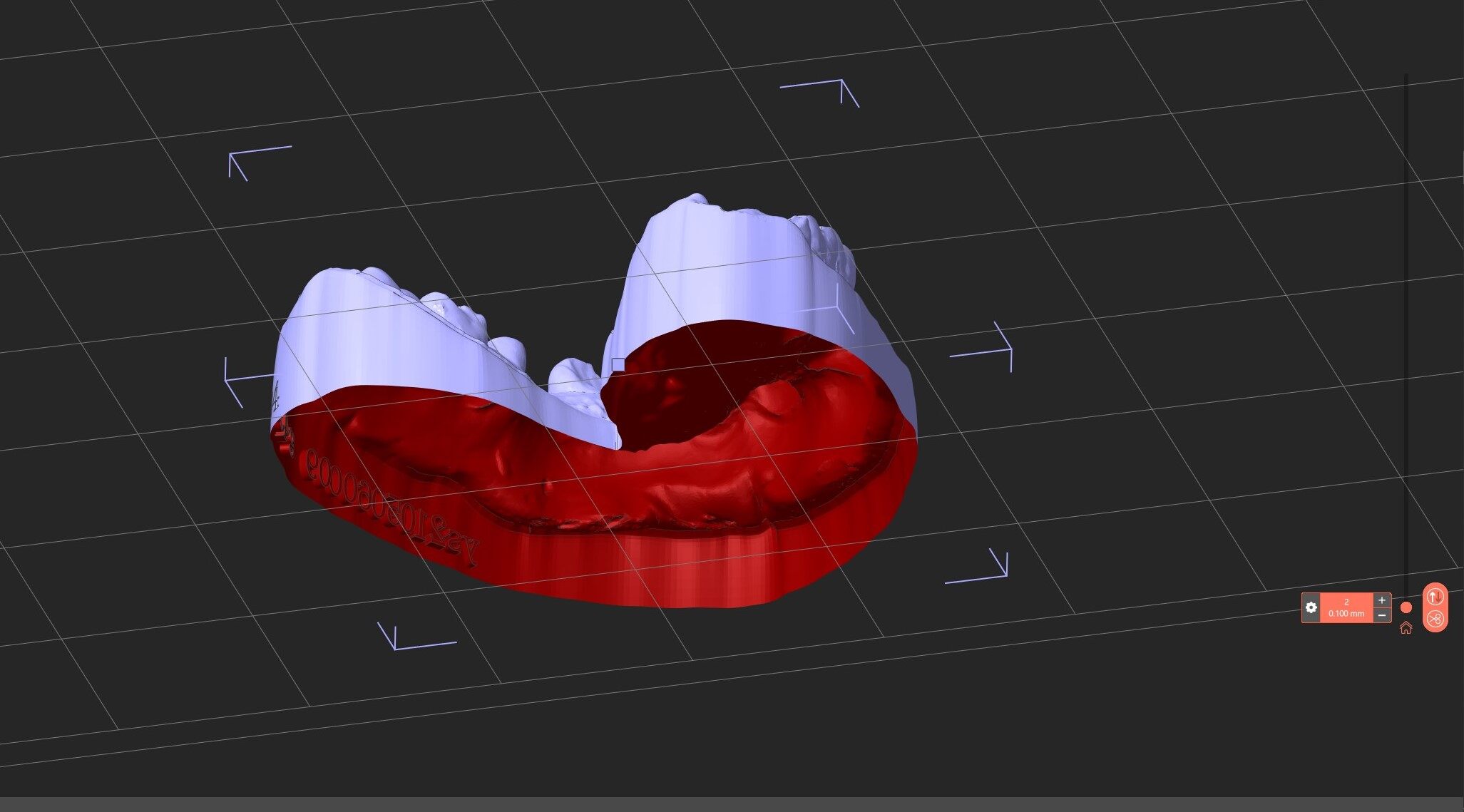 The dental products printed by Prismlab with Voxeldance Tango include: dental implants, restoration teeth, dental molds, orthodontic dental molds and surgical guides. We believe that with the deepening of the cooperation between the two parties, we will realize fully automated digital production in the vertical application field of dental printing.