VoxelDance High Impact at TCT Asia 2021!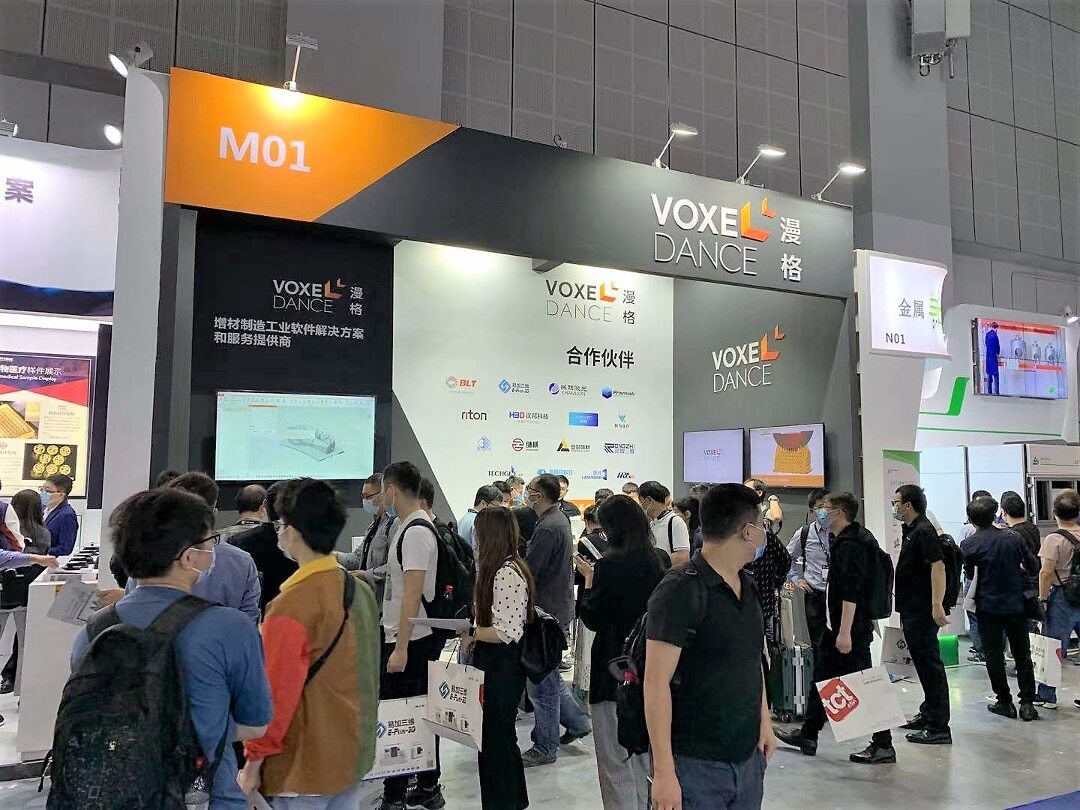 The TCT Asia tradeshow is over, and the event for VoxelDance booth was very busy over the entire three days. VoxelDance was delighted to see familiar customers and have a chance to caught up with old friends. The interest to gain new opportunities to work with new customers is very exciting as well.
VoxelDance introduced two 3D printing software: Upgrade now VDA3.0 (Voxeldance Additive 3.0) and VDT (Voxeldance Tango)
l . VDA3.0 (Voxeldance Additive 3.0) carries a brand new VDK geometry engine that accelerates 10 times more performance in efficiency of automatic repairment, slicing, labelling and shell extracting.
Honeycomb structure and custom lattice function make lightweight production doable. More powerful functions and features allows this software to make data preparation faster.
VoxelDance specifically developed this support thickening function based on understanding of industry pain point, and solves the problem of reducing distortion caused by metal stress in the past.
2. VDT software is a professional 3D printing software for DLP/LCD users.
If you are interested in our software, please check our website www.voxeldance.com and apply for a free trial of VDA3.0 and VDT.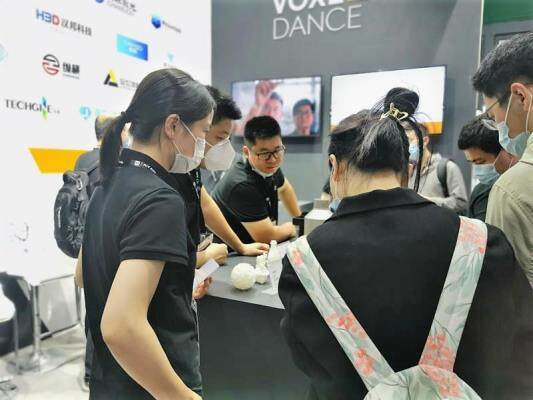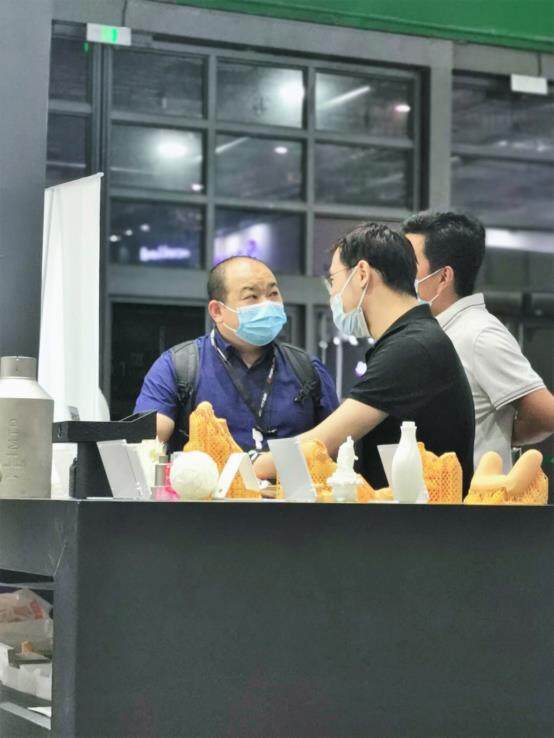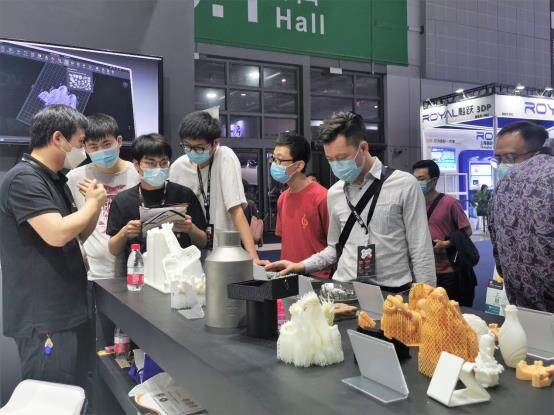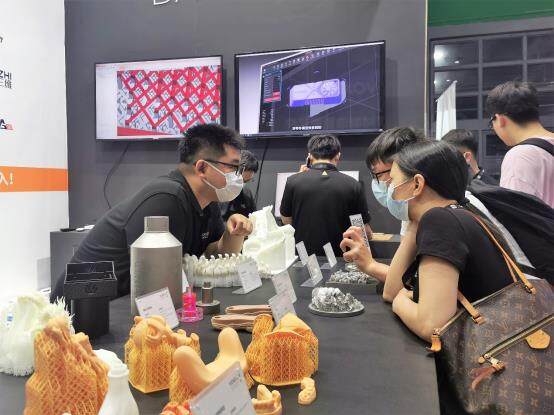 The samples displayed at our booth representing different application verticals, included: dental, shoe models, art design creations,mental industrial parts, automotive and jewelry, all the samples were printed by our partners with VoxelDance software, which represent today the most advanced printing technology for different application verticals.
We have provided an introduction of samples and the associated partners.
l. Guangzhou RitonLaser printed medal dental stents with features of 2D nesting orientation, prop generation
and smart support. Voxeldance Addditive ensures stents are printed successfully and the supports can be removed
easily without distortion.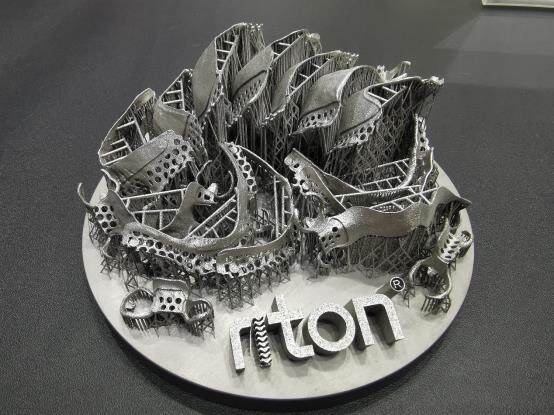 2. The small size of shoe models were printed by Shenzhen Kings 3D Printing with SLA3D printing technology. Using our repair function and smart support feature, that ensures to print models successfully with all details display.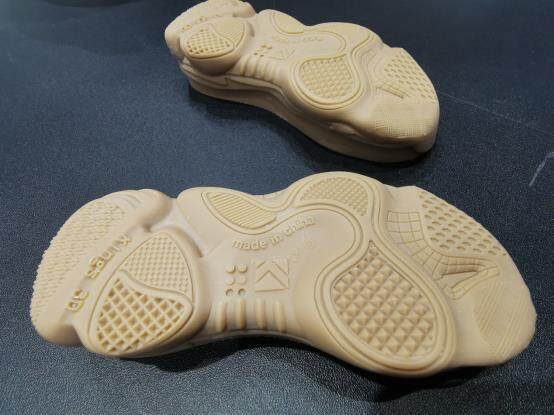 3. Nanjing Chamlion printed cobalt chromium dental crowns, bridges, and stents using our 2D nesting and smart support. The optimized 2D nesting algorithm enables to place all the parts on the round platform with high density, which saves printing time and cost.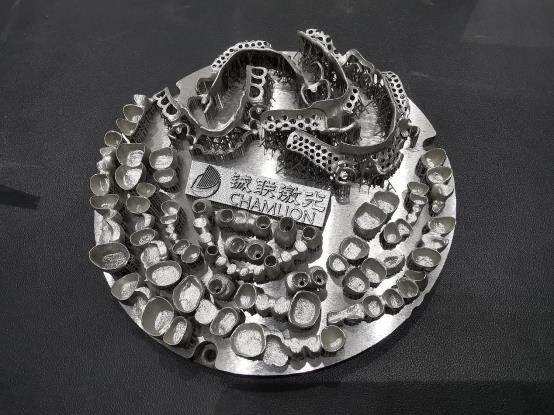 4. The printed jewelry and phone case samples were provided by Suzhou Rayshape with DLP printing technology. Using our newly launched Voxeldance tango software enables to complete the whole data preparation from parts importing, nesting, supports generating to slicing.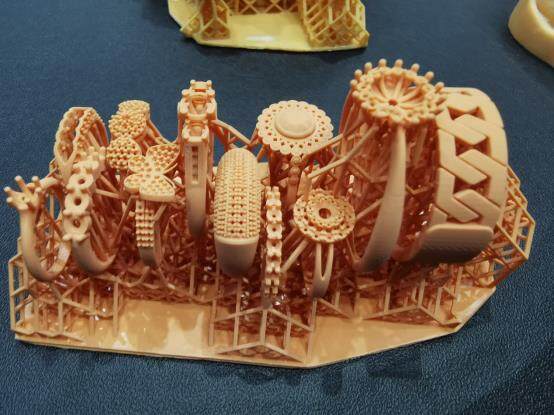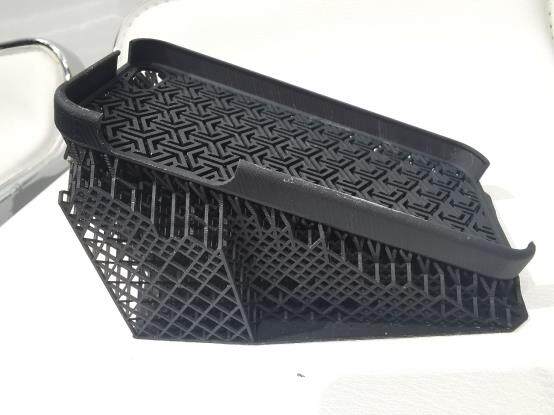 5. Xi'an BLT provided medal dental crown samples with 2D nesting orientation and column support function.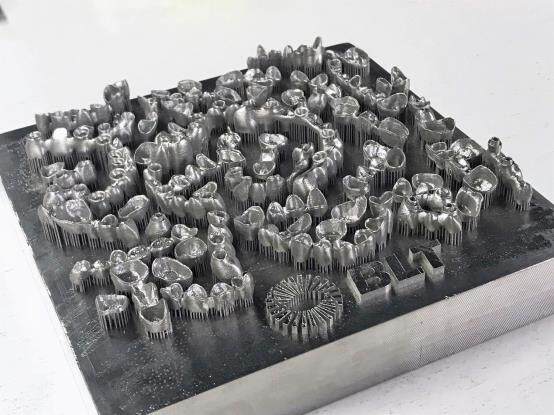 6. Zhuhai Zongheng Intelligence 3D Printer provided cultural and creative product with SLA 3D printing
technology, by using one-click automatic support.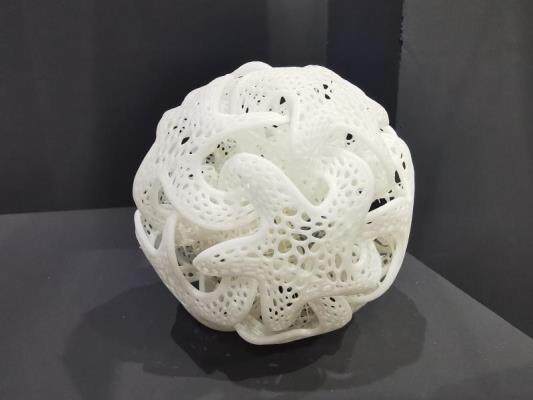 7. Shanghai Digital Manufacturing Co., Ltd offered an electric drill housing model with SAL 3D printing
technology, using Voxeldance Additive software to complete data preparation, including hollow repair,
orientation, one-click smart support and slicing.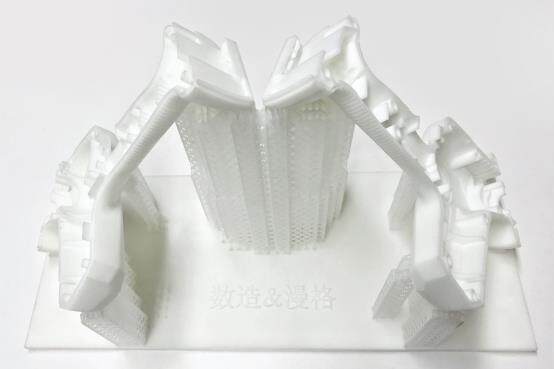 8. Shanghai Med3d provided scoliosis model with SLA3D printing technology, using one- click automatic smart
support. This printed part is for patients with congenital scoliosis of the spine, who need surgical correction and
helps doctors conduct preoperative preview of the surgical plan and further evaluation on the feasibility and risk of
the surgical planning impact.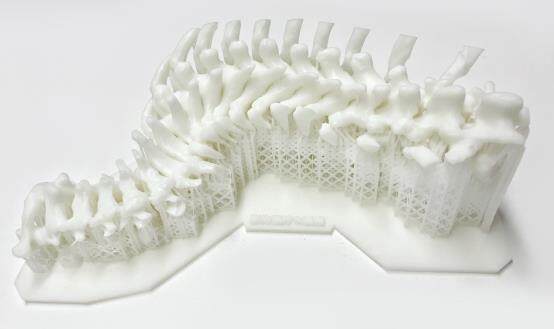 9. Shanghai Primslab provided fixing, removable and implant dental models with DLP printing technology. Parts were printed with our newly launched Voxeldance Tango software.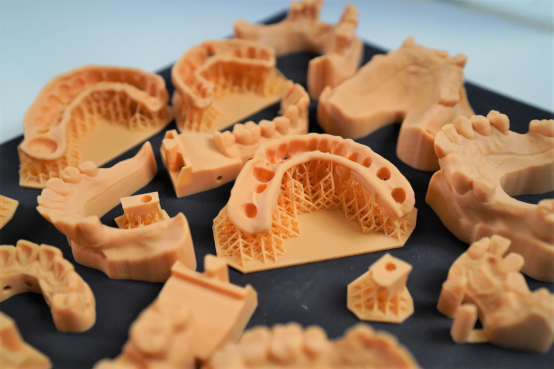 We want to take this opportunity to thank our partners for providing us these wonderful printed samples, and we look forward in our collaboration efforts in partnering to meet the ongoing requirements of our partners and customers.